From astronomy to paleontology, the human body to physics and phenomena, the Science Center is packed with innovative exhibits that demonstrate the wonders of scientific discovery with a focus on open-ended exploration.
Celebrate Science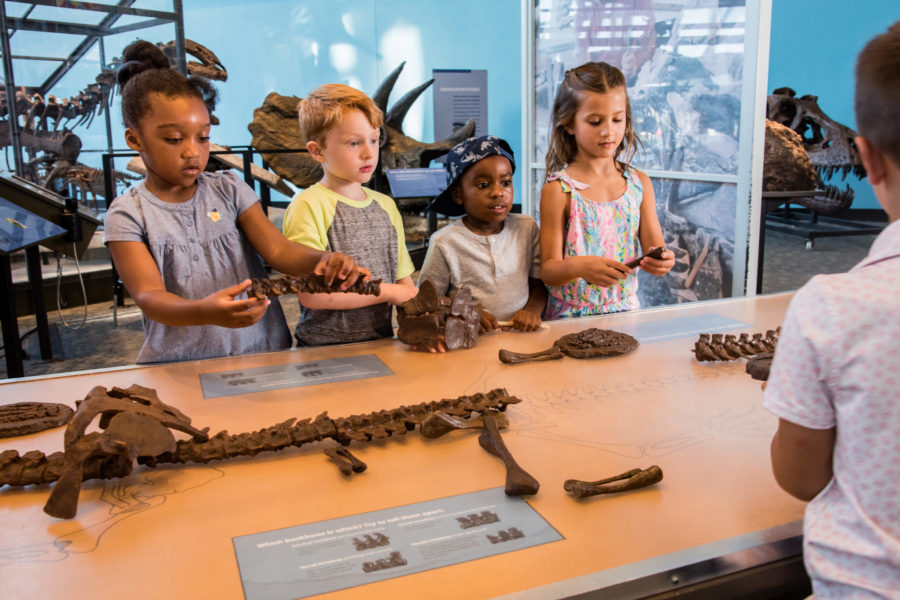 +
Dinosaur Mysteries
In the Dinosaur Mysteries exhibit you're the paleontologist. Walk under, over, and through a landscape filled with over a dozen full-size dinosaurs, dig pits, a field lab, excavation site and other areas of discovery.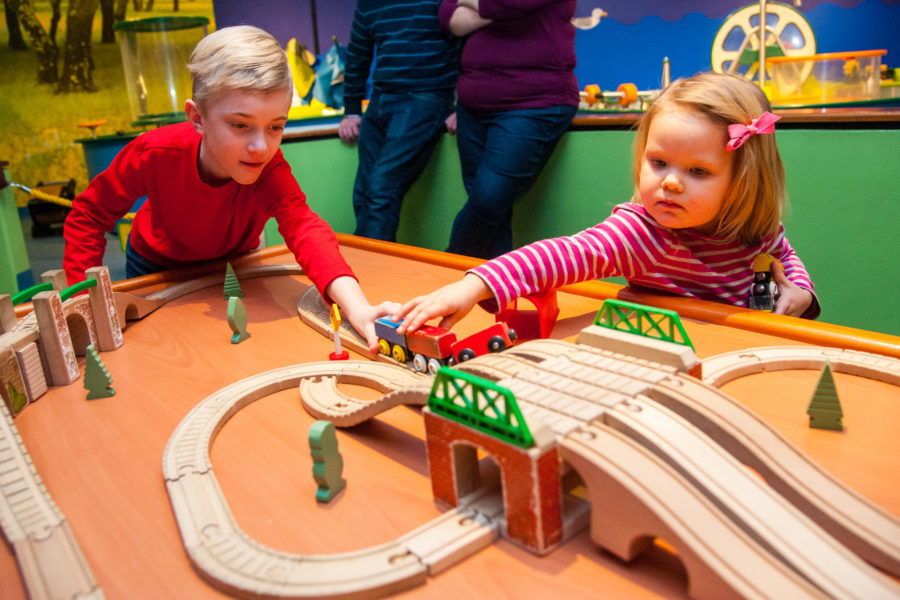 +
Kids Room
Enter the Kids Room; a space dedicated to young children and learning through play. Splish and splash in water play, operate the fish cam in the submarine, dress-up like a turtle, and send messages through a pneumatic tube on the ceiling.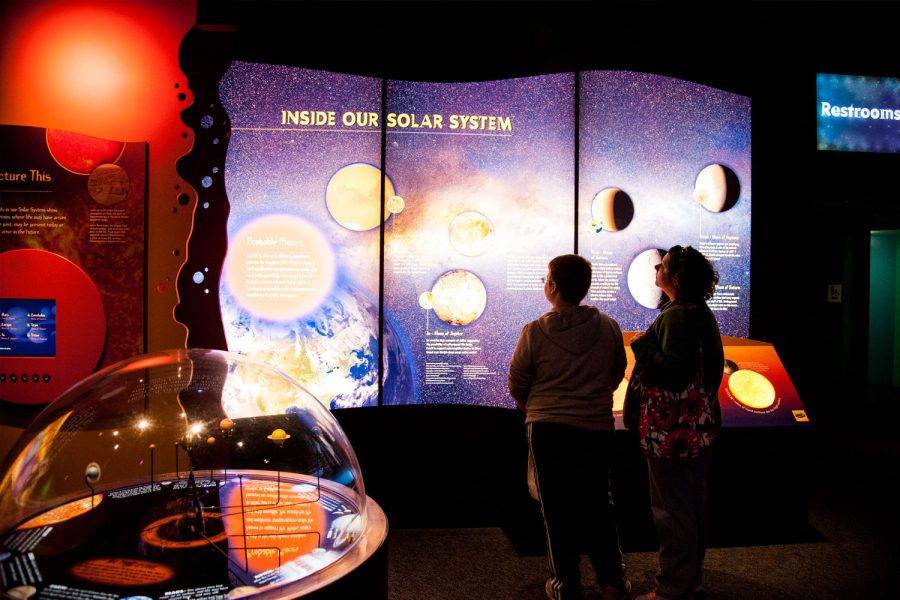 +
Life Beyond Earth
Are we alone in the Universe? Is there other life on distant planets or moons? Explore new discoveries of extreme life on Earth and how they suggest where life might exist on planets and moons in our Solar System.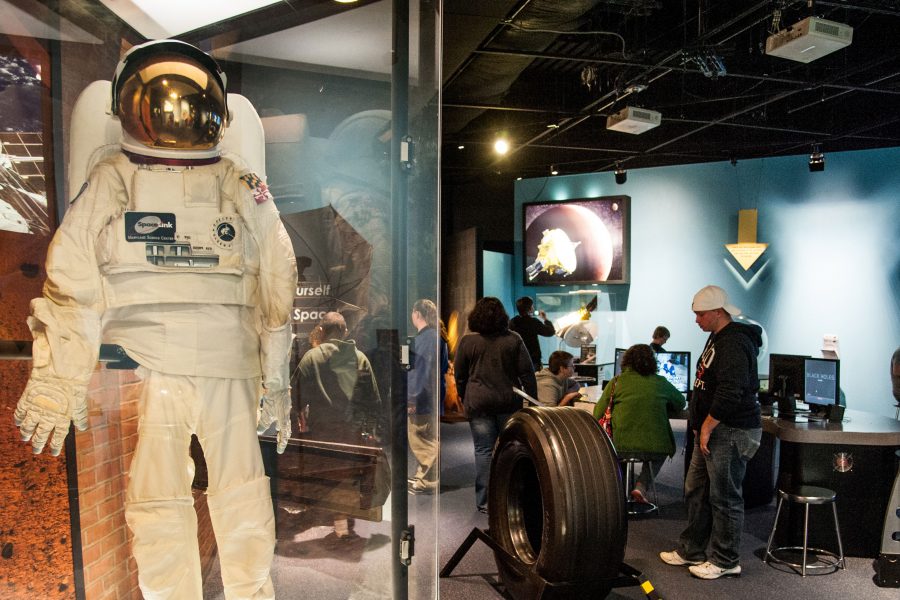 SpaceLink
Through different interactive experiences you may make a model of a crater, discover the ingredients of a comet, understand the vacuum of space, and simulate experiments done by NASA probes and rovers.
Exhibit Details