Statement of Nondiscrimination
The Maryland Science Center operates in accordance with nondiscriminatory requirements including, but not limited to, the Civil Rights Act of 1964, Section 504 of the Rehabilitation Act of 1973, the Age Discrimination Act of 1975, the Americans with Disabilities Act of 1990, and any amendments to these Acts. No individual shall, on the grounds of race, color, national origin, disability, age, gender (including gender identity), sexual orientation, religion, or any other legally protected classification, be excluded from participating in, be denied benefits of, or be otherwise subjected to discrimination under any program, service, or benefit provided by the Maryland Science Center.
MSC Equity Statement
A successful Maryland Science Center reflects the environment around us and welcomes diverse opinions in the pursuit of our mission.  At the Maryland Science Center we continue to build an inclusive culture that celebrates what is unique in each of us as we seek to achieve our collective goals. Critically, we understand that a diverse workforce strengthens our connections to the many communities we serve.
General Information
Disabled Driver Parking Spaces — Rules for the use of Disability Placards have changed in Baltimore City. Properly credentialed vehicles can use designated metered spaces throughout the city and must pay the meter assigned to the space.  For Science Center guests, the closest meters are on Key Highway, across the street from the Maryland Science Center. Look for signs and individual blue meters to park your vehicle in these designated spaces. Please note, previous rules regarding free parking at metered spaces are no longer in effect. For more information, including maps of meter locations click here.
Wheelchair Accessibility — The Maryland Science Center is wheelchair accessible. Elevators and ramps are located throughout the museum to help you move around. Uniformed staff and volunteers can help you find the best route to where you're going. Please ask for the Manager on Duty if you have specific mobility questions or concerns.
The Maryland Science Center has a limited number of wheelchairs available on a first-come first-served basis. Please see our Security staff or ask for the Manager on Duty to arrange for the use of one of our wheelchairs.
Accessibility Aids — The Maryland Science Center has a number of accessibility aids that guests may borrow, including:
Exhibit Braille Guides*
Exhibit Scripts – Large Print*
Weighted Lap Covers
Tactile Toys
Noise Reducing Ear Muffs
*Available for select exhibits (see below for additional information).
To borrow any of these items, please ask for the Manager on Duty.
Exhibit Spaces
All of our exhibits are designed to be compliant with the Americans with Disabilities Act. Most individual units are wheelchair accessible. For guests who are deaf or hard of hearing, videos include open captions. For those who are blind or have low vision, most exhibits include tactile experiences. Braille Guides are available for select exibits. Additionally, some exhibit spaces are staffed. Uniformed staff and volunteers are available in these areas to facilitate your experience. See below for specific information about individual exhibit spaces.
Area
Accessibility

Level 1

Dinosaur Mysteries
Newton's Alley
 

Level 2

You – The Inside Story
SciLab
 
Science on a Sphere
  
Autorun Programs
  
Space Link
Life Beyond Earth
Science & Main
 
Level 3
Follow the Blue Crab
Kids Room
The Learning Lab
The Shed
Power Up! It's Electrifying
Level 4
Observatory1
Green Roof2
1 The Observatory is not wheelchair accessible. Please see on of our staff or volunteers to arrange for accessible viewing.
2 The upper level of the Green Roof is not wheelchair accessible.
Theater/Presentation Spaces
The Maryland Science Center has several theater / presentation spaces located throughout the building. All are wheelchair accessible. For additional information about each space, please see below.
Note about schedule: The programs listed below are currently scheduled through October 31, 2021. However, not all of the programs listed may be available on the day of your visit. Also, scheduled presentations may change without notice. Please check our daily schedule to find out which programs are being offered at the time of your visit.
Level 1
IMAX Theater
The IMAX Theater is wheelchair accessible. One of our uniformed theater ushers will be happy to escort you to the accessible seating area. At least 10 minutes notice prior to showtime is requested.
Open captions are available for select IMAX films. Please contact us to arrange for film captioning. At least 1 day's notice is requested to arrange captioning.
| | |
| --- | --- |
| IMAX Show | Accessibility |
| A Beautiful Planet 3D | |
| Dream Big 3D | |
| Backyard Wilderness 3D | |
| Flight of the Butterflies 3D | |
Level 2
Davis Planetarium
The Davis Planetarium is wheelchair accessible. One space for a wheelchair is available in the rear of the theater, and four others are located in the front. Two additional spaces are available with advance notice. Please see the uniformed Planetarium operator if you require additional assistance.
| | |
| --- | --- |
| Planetarium Show | Accessibility |
| Autumn Sky Live | |
| Black Holes: Journey into the Unknown | |
| Cruise the Cosmos | |
| One World, One Sky: Big Bird's Adventure | |
| We are Aliens | |
| Solar Superstorms! | |
Level 3
Demonstration Stage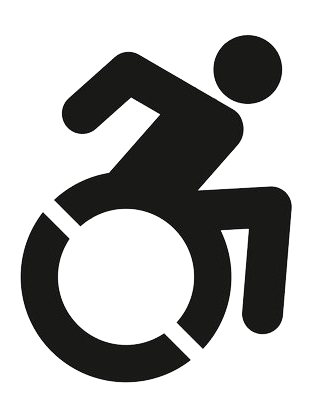 The Demonstration Stage is a live presentation experience. The stage area is wheelchair accessible by a ramp located on the right side of the stage. If you require additional assistance, please contact the uniformed presenter.
Note about performances: Due to the nature of the science being presented, for safety reasons, some programs may not be fully accessible. Please contact the presenter to find out if there are any accessibility limitations for your selected program.
MSC Theater
The MSC Theater is a flexible space used for performances, lectures and other programs. The theater is wheelchair accessible. One of our uniformed staff members or volunteers will be happy to escort you to the accessible seating area in the front of the theater. Other types of accessibility varies by program.
Icon Key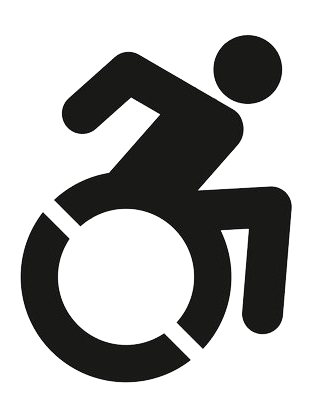 Wheelchair Accessible
 Staffed Area
 Blind or Low Vision
 Braille
 Deaf or Hard of Hearing
 Open Captioned
 Amplified Narration
 Large Print
 Script Available
For more information about Maryland Science Center's accessibility, please contact Lori Blau, Sr. Director of Guest Services at 410-545-5885, or accessibility@mdsci.org, or ask for the Manager on Duty.
We are continually updating this information. Please check back for updates about Accessibility at the Maryland Science Center. If you would like to register a grievance, please review our official Grievance Procedure.