A tax-deductible Corporate Membership provides free admission and exclusive discounts for your employees, guests, and clients!
Corporations, small businesses, and fellow non-profit organizations who join the Corporate Membership Program help support the Maryland Science Center's mission to inspire, empower, and engage. As a Corporate Member, your company is tying its name to one of Maryland's premier cultural attractions and one of the country's foremost informal science institutions.
Why Become a Corporate Member at the Maryland Science Center?
What better way to reward your employees and clients than a fun-filled day of exploration and learning at the Science Center's Inner Harbor location? A Corporate Membership grants free admission to all permanent exhibits, including the Planetarium, The Shed, and The Kid's Room. All member levels receive free admission and various discounts. View membership levels below for specific benefits and prices.
What your Membership Means to Us
The annual support from our Corporate Members allows the Maryland Science Center to provide free admission to ALL Maryland schoolchildren, their teachers, and their chaperones on field trips during the academic year (including public, private, parochial, and homeschools). The Corporate Membership Program also helps fund the Science Center's various outreach programs throughout Maryland. The outreach programs reach audiences in all of Maryland's 23 counties and Baltimore City. As a private 501 (c )(3) nonprofit organization, the Science Center relies on the support of our esteemed Corporate Members to help us provide inspiring and engaging STEM programming to thousands of people each year.
Become a Corporate Member Today
For more information about the Maryland Science Center's Corporate Membership Program, contact Kirsten Herman by phone 410-545-5943 or email kherman@mdsci.org.
The Maryland Science Center's mission to inspire, empower, and engage children and adults alike to explore and expand their interest in STEM bears fruit for our region's life sciences organizations, including BD. We've been part of the Maryland community for more than 70 years and we are proud to partner with this great institution to support and build passion around STEM. Our more than 2,000 regional associates and their families enjoy visiting the Maryland Science Center, a perk we're delighted to offer, and one that plants the STEM seed for future generations—and future BD associates!
– Brooke Story, Worldwide President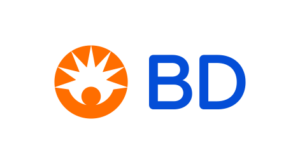 At M&T we're committed to making our community better, and our corporate membership is not only a way for us to give back to the community at large, but also for our employees and their families to enjoy and explore science. The Maryland Science Center's impact goes far beyond its Inner Harbor location. We are proud to participate in a program that helps fund outreach programming to classrooms, assembly halls, and community centers throughout Maryland. We are delighted to partner with the Maryland Science Center, as our relationship provides us with the opportunity to contribute to the advancement of informal science education in the community and provides a valued benefit to our employees.
– Augie Chiasera, President, Greater Baltimore / Chesapeake Region

Corporate Membership Levels
All Corporate Members receive:
Invitations to special events for company contact and top local executive
10% discount at Science Store
25% discount off family membership for company employees
Company recognition in the Science Center's Annual Report, on Donor Wall and on website
Curie's Circle - $1,000 Level
$1,000 Level
(This member level is exclusively for non-profit organizations.)
Up to 2 daily admissions to permanent exhibits (excluding St. John Properties IMAX Theater)
25 one-time use tickets to permanent exhibits (excluding St. John Properties IMAX Theater)
Hubble's Circle - $1,500 Level
$1,500 Level
Up to 4 daily admissions to permanent exhibits (excluding St. John Properties IMAX Theater)
50 one-time use tickets to permanent exhibits (excluding St. John Properties IMAX Theater)
Euclid's Circle - $3,500 Level
$3,500 Level
Up to 6 daily admissions to permanent exhibits (excluding St. John Properties IMAX Theater)
75 one-time use tickets to permanent exhibits (excluding St. John Properties IMAX Theater)
Social media recognition upon joining/renewing
Copernicus' Circle - $5,000 Level
$5,000 Level
Up to 8 daily admissions to permanent exhibits (excluding St. John Properties IMAX Theater)
100 one-time use tickets to permanent exhibits (excluding St. John Properties IMAX Theater)
10 one-time use St. John Properties IMAX Theater tickets for documentary films
Social media recognition upon joining/renewing
Pasteur's Circle - $7,500 Level
$7,500 Level
Up to 10 daily admissions to permanent exhibits (excluding St. John Properties IMAX Theater)
125 one-time use tickets to permanent exhibits (excluding St. John Properties IMAX Theater)
20 one-time use St. John Properties IMAX Theater tickets for documentary films
4 tickets to Science Center's Annual Summer Solstice Gala
One complimentary room rental (restrictions, staffing/catering fees, and blackout dates apply)
Social media recognition upon joining/renewing
Galileo's Circle - $10,000 Level
$10,000 Level
Up to 12 daily admissions to permanent exhibits (excluding St. John Properties IMAX Theater)
150 one-time use tickets to permanent exhibits (excluding St. John Properties IMAX Theater)
30 one-time use St. John Properties IMAX Theater tickets for documentary films
6 tickets for Science Center's Annual Summer Solstice Gala
One complimentary room rental (restrictions, staffing/catering fees, and blackout dates apply)
Social media recognition upon joining/renewing
Edison's Circle - $15,000 Level
$15,000 Level
Up to 14 daily admission to permanent exhibits (excluding St. John Properties IMAX Theater)
200 one-time use tickets to permanent exhibits (excluding St. John Properties IMAX Theater)
40 one-time use St. John Properties IMAX Theater tickets for documentary films
8 tickets to Science Center's Annual Solstice Gala
One complimentary room rental (restrictions, staffing/catering fees, and blackout dates apply)
Social media recognition upon joining/renewing
Newton's Circle - $25,000 Level
$25,000 Level
Up to 16 daily admissions to permanent exhibits (excluding St. John Properties IMAX Theater)
250 one-time use tickets to permanent exhibits (excluding St. John Properties IMAX Theater)
50 one-time use St. John Properties IMAX Theater tickets for documentary films
10 tickets for Science Center's Annual Summer Solstice Gala
One complimentary Corporate Family Day (restrictions, staffing/catering fees, and blackout dates apply; Non-transferable)
One complimentary room rental (restrictions, staffing/catering fees, and blackout dates apply)
Social media recognition upon joining/renewing