At the Maryland Science Center, all Maryland schools visit for FREE!
Science Beyond the Classroom, Powered by Constellation provides free admission to all Maryland students, teachers and chaperones who visit the Science Center on field trips. At the Science Center, our hands-on exhibits form the core of our educational initiatives and are the foundation of our school enrichment programs. Our three exhibit floors provide unique learning experiences that can't be recreated in the classroom. All Maryland schools can explore our general exhibits for FREE (non-Maryland schools for a discounted rate).
Free admission support is also provided by the Maryland State Department of Education, The Kahlert Foundation, Transamerica Foundation, Prince George's County Community Partnership Grants Program, Delaplaine Foundation, Baltimore Orioles Foundation, The John J. Leidy Foundation, Goldsmith Family Foundation, The Herbert Bearman Foundation, and our generous donors. We also thank Baltimore City, the Citizens of Baltimore County & the Baltimore County Commission on Arts and Sciences, the Howard County Arts Council and the Howard County Government, and the Citizens of Prince George's County and the Office of the County Executive of Prince George's County for their operating support which provides critical support for all our programming.
Free General Admission Access
Your free admission gets you access to all our general admission exhibits! Some of our favorites include: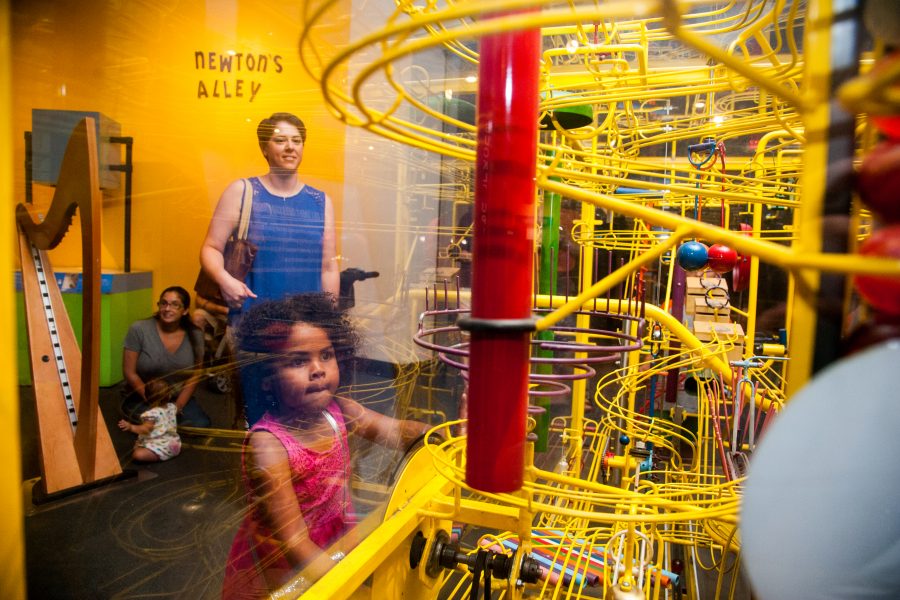 +
Newton's Alley
An interactive exhibit filled with the phenomena of physics.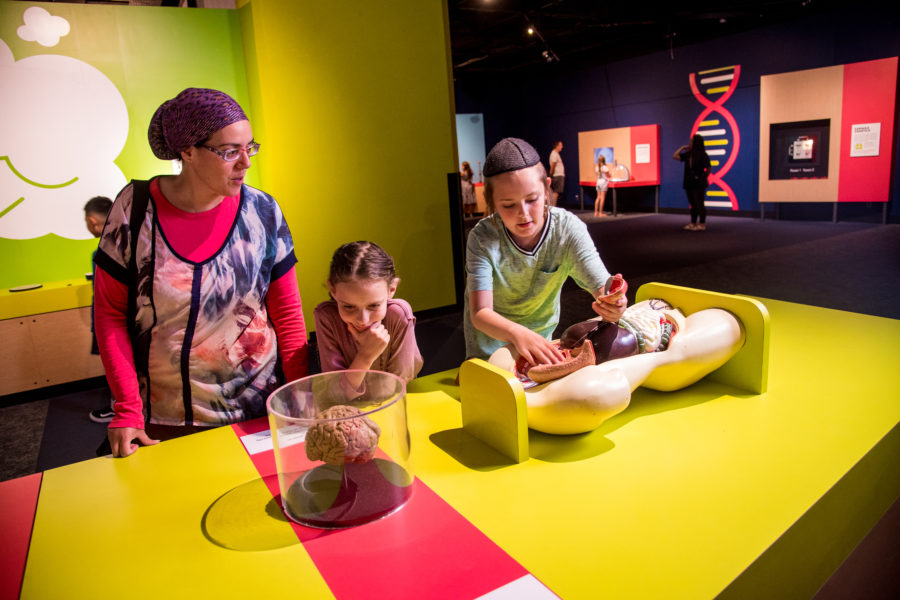 +
You – The Inside Story
Take a look at our senses, unique traits and features, and take on challenges for both the mind and muscles.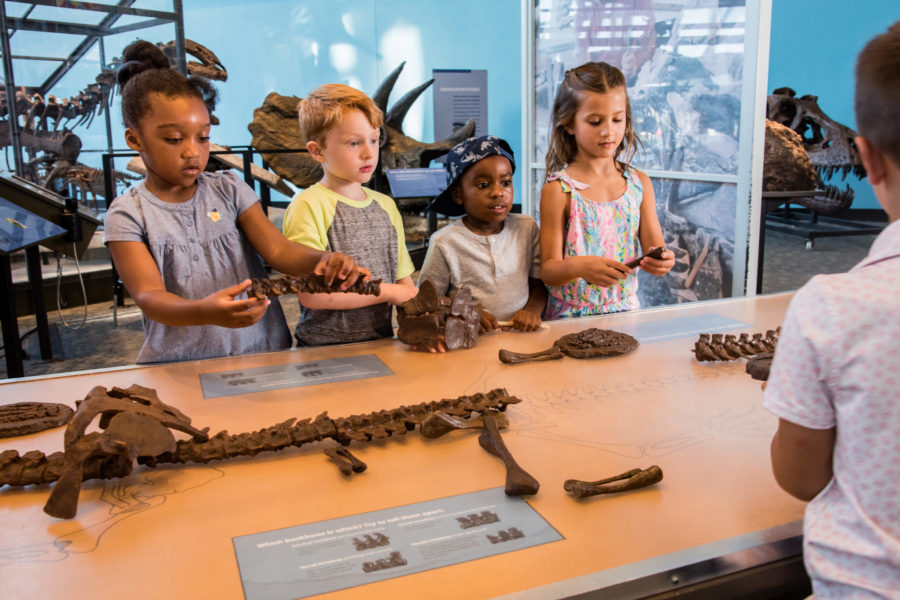 +
Dinosaur Mysteries
Dinos roam and roar as you and your fellow paleontologists explore excavation sites and dig pits.
Opportunities Guide: Field Trips
This guide includes everything you need to know to book a field trip to the Maryland Science Center for your school.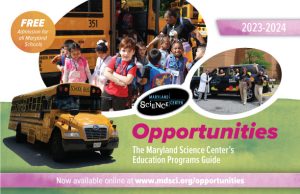 Ready to book a field trip?
To schedule a field trip for your school group, call us Wednesday – Sunday, 10am – 4pm, at 410-545-5929. It's helpful to have the following information:
Intended date of trip
Alternate date (just in case!)
Class size
You may also fill out a field trip request form and email it to reservations@mdsci.org .
Reminders:
Reservations should be made four weeks in advance of your visit—we do not admit groups without a reservation. A confirmation will be mailed to you prior to your scheduled visit.
Please remember: there must be 1 chaperone per every 10 students.
Field Trip Resources for Educators
Make your students' field trip one they will never forget! Check out all of our resources meant to supplement and support a field trip to the Maryland Science Center, including Scavenger Hunts, a Dino Challenge Tornado Modeling Challenge and more!
Curriculum Standards
Relate exhibits, shows, and programs at the Maryland Science Center back to the classroom through our Next Generation Science Standards (NGSS), Maryland Early Learning Standards, and Maryland College and Career-Ready Math Standards (MCCR) guides.